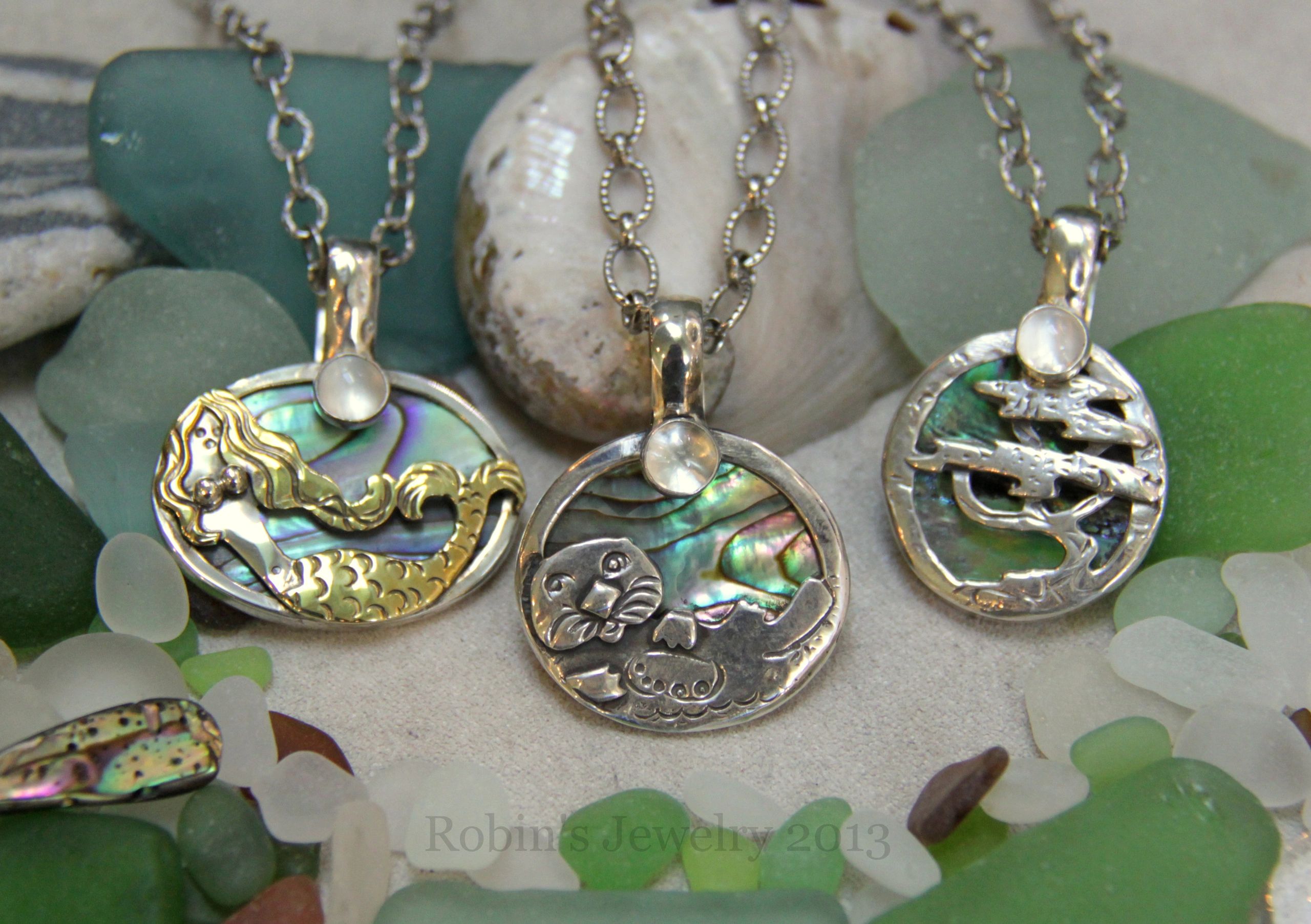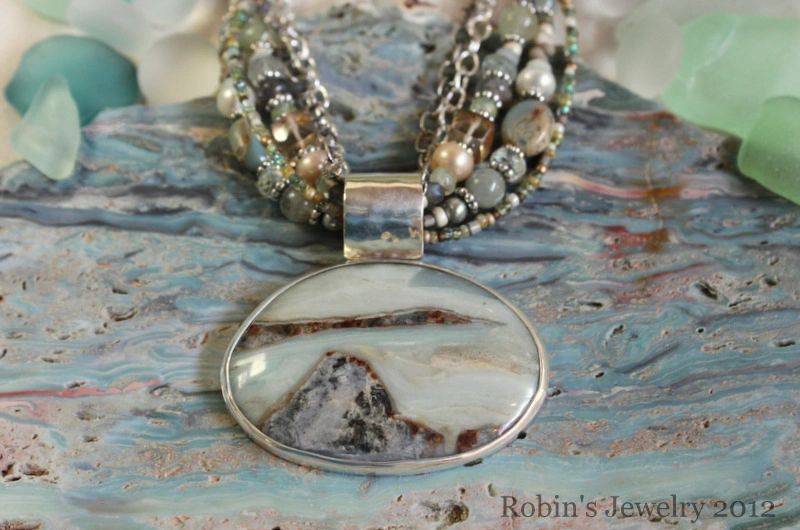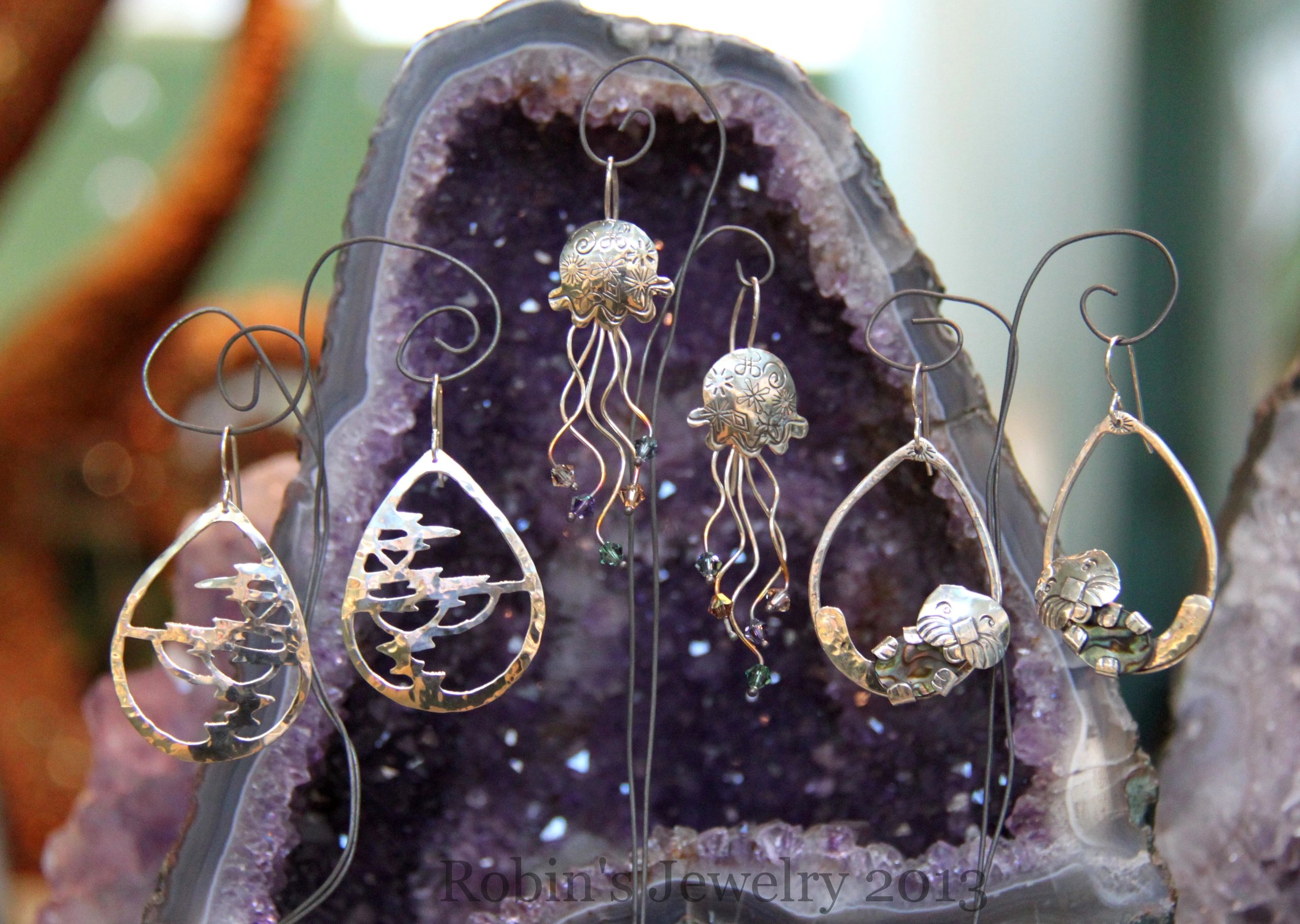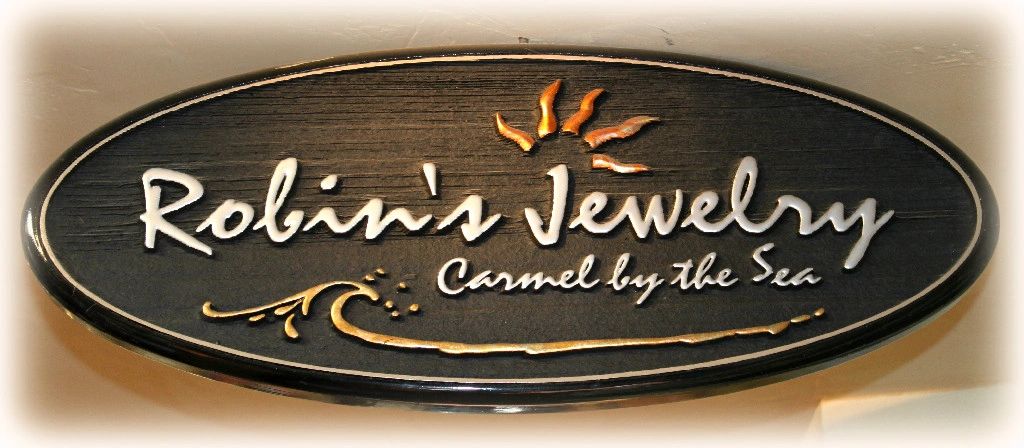 At Robin's Jewelry you will find unique, one-of-a-kind pieces all locally hand crafted in downtown Carmel-by-the-sea California.
Carmel native Robin, with the help of her apprentice Keeza, create a constant stream of beautiful jewelry using sterling silver, semi-precious gemstones, shells and other natural materials. The pieces can best be described as "organic bling."
In the shop you will find cypress trees, sea otters, mermaids, dragonflies and many other unique designs in her favorite colors of the sun, sand and sea. Engraving is always free and when you buy a piece, you also receive a free "Magic Wand" handmade by Robin and our signature gift wrap!
Robin & Keeza
Our store is located inside the "Doud Craft Studios" or "Doud Arcade" South West of Ocean and San Carlos Ave in Downtown Carmel-by-the-Sea, California. We are directly across from the "Carmel Belle" Restaurant inside the building.

Store Hours:
Mon. 10:00 am-5:00 pm
Tues. 10:00 am-5:00 pm
Wed. 10:00 am-6:00 pm
Thurs. 10:00 am-6:00 pm
Fri. 10:00 am-6:00 pm
Sat. 10:00 am-6:00 pm
Sun. 10:00 am-5:00 pm

Phone number: (831)626-4119

Email address: robins_jewelry@yahoo.com